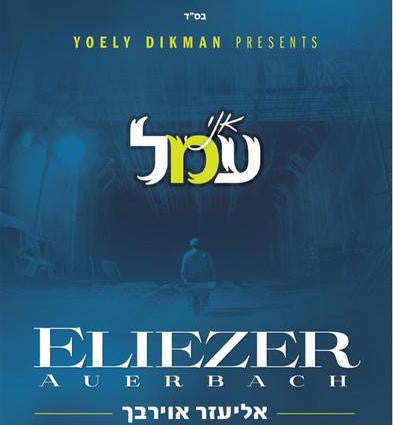 Ani Omel - Eliezer Auerbach
Rabbi Eliezer Auerbach lives in Johannesburg, South Africa and serves as Senior Magid Shiur in Yeshivas Bais Yitzchok (Yeshiva College) and Hirsh Lyons boys high school. He also learns and teaches in Kollel Yad Shaul.

Born in Jerusalem in 1974, he is a graduate of the Kol Torah and Mir Yeshivos. He is married and is a father of six.

From a young age, it was apparent that Rabbi Auerbach had talent and a passion for music. He began playing drums at the age of six, and was playing professionally by the time he was eleven years old. Later, he advanced to the clarinet and the piano, and started to write songs in his early teens. He continues composing to this day with the same youthful creativity.


This musical proficiency upholds the legacy of his grandfather
Chazzan Yitzchok Braun, who was a cantor in Englewood New Jersey, USA, and his great-grandfather Chazzan Avrohom Braun who was the cantor of the famed Schiff Shul
in Vienna in the 1930s. Rabbi Auerbach has been the chazzan of Ohr Sameach Cape Town during Yomim Noraim for over a decade.

Over the years, he has received many requests to share his special musical compositions. This diverse collection, composed and sung by Rabbi Auerbach, is made up of authentic Jewish songs full of deep, honest emotion. It brings together the best musicians from Israel and the voices of six different choirs from both Israel and South Africa. The combination of these great talents, arranged and conducted by
Jeff Horvitch and Yoely Dikman, creates a final product of the highest international standard.