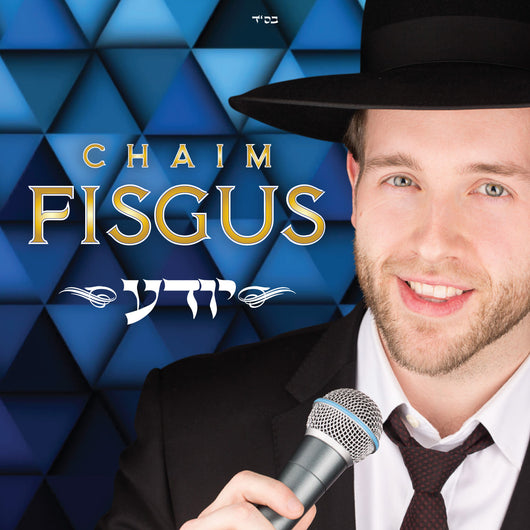 Chaim Fisgus - Yodeah
Introducing newcomer Chaim Fisgus with his debut single "Yodeah." As a child, Chaim loved music in general and loved to sing. He started composing almost 11 years ago, at the age of 19. Though he didn't sing publically till the age of 21, when he first davened for the amud, Chaim quickly gained both confidence and experience. He has since gone on to lead the tefillos in Yeshiva for the Yomim Noroim for five years. His first big stage performance  was just two years ago at HASC 30, where he was part of the 40 piece Zemiros choir alongside superstar Yaakov Shwekey.
Yodeah is Fisgus's first venture into the professional music world. Chaim has been training and taking voice lessons for the past four years under the tutelage of well-known vocal coach Eitan Rosa. After three long years of hard work, Eitan endorsed Chaim to teach his style and methods to others. For the last year, Chaim has been teaching people of all ages from as early as eight years old and up. There are a select few who want to train a child at that young age. While teaching, Chaim's voice has gotten better, because not only does he teach, but he learns new things from his students. While Yodeah doesn't particularly show off Chaim's vocal prowess, once you hear it, it will be easy to envision Chaim singing at weddings all over the globe spreading simcha and joy.
Credits:
‏הכל מהשם  
Composed by: Chaim Fisgus 
Mixed, Arranged, and Backing Vocals by: Yitzy Berri & Eli Klein 
Vocals Recorded by: Fragish Studios 
Special Thanks to Yitzy Fisgus