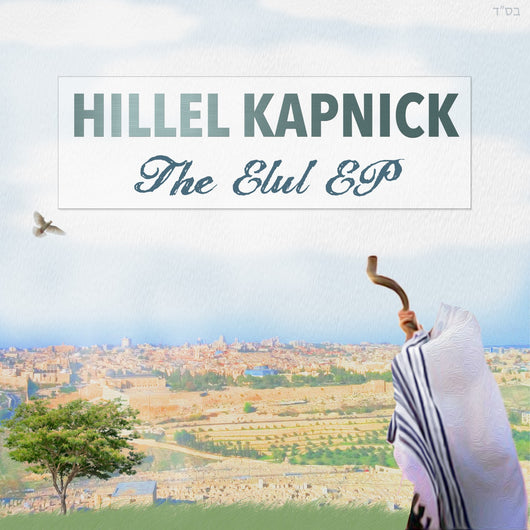 Hillel Kapnick - The Elul EP
Many know of Hillel Kapnick as a music producer working out of Uptop Recording Studios in Monsey, NY or as a popular One Man Band/Singer & DJ enhancing events throughout the US. Well aside from those businesses, Hillel is also a budding singer/songwriter. To date, he has released close to 10 singles and has been featured on a number of albums, but due to his work producing music for other artists, there hasn't been a release from him in quite a while. Luckily the wait is finally over!

Presenting: "The Elul EP", featuring 5 songs to help you get in the mood for the upcoming Yomim Noraim. Joining Hillel on this timeless production are the talented Nochi Krohn, CD Eichler (of A.K. A. Pella fame), violinist Pesach Nestlebaum,and singer Baruch Naftel.