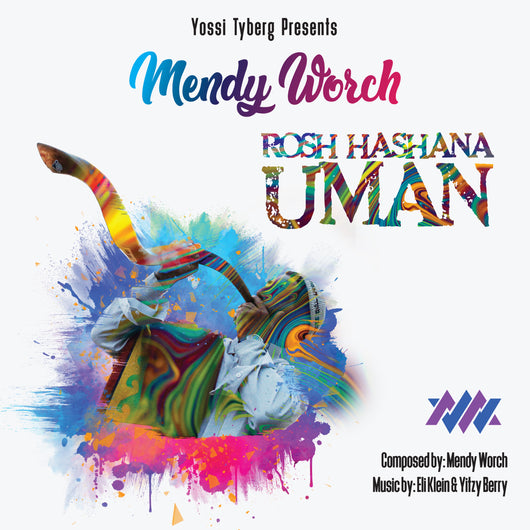 Mendy Worch - Rosh Hashanna Uman
Every year, thousands of people travel to Uman Ukraine to daven at the Kever/Tzion of the holy Rebbe R' Nachman of Breslov. It's well-known that Rabbi Nachman said those who daven by him in Uman on Rosh Hashana will merit to have great joy all year as well as ultimate salvation.
It was with this in mind that composer and singer Mendy Worch is releasing his third single "Rosh Hashana Uman" produced by the talented Yossi Tyberg. Mendy's previous two releases Bunim and Kerestir have definitely got him lots of attention and garnered him lots of fans. But this new song produced by the famed Yossi Tyberg and arranged by the mega duo out of Israel - Eli Klein and Yitzy Berry, will surely show another dimension to Mendy that we haven't seen before. Though it was only heard by Mendy's close friends and family, Rosh Hashana Uman is already being hailed as the Uman Anthem for 2018.
Rosh Hashana Uman is yet another song that will be on Mendy's upcoming, long awaited debut album due out in a few months. Now that Yossi Tyberg with his years of talent and experience has joined the production team led by the multi-talented Ruli Ezrachi, you can be sure great music isn't too far away.
Follow Mendy on social media.
Twitter: https://twitter.com/MendyWorch?lang=en
Fcaebook: https://www.facebook.com/mendy.worch?fb_dtsg_ag=Adx9A5rcwQ2h26adQXE4VFtrcRzIc5VAuR_9lbqxLVA6pg%3AAdzO0Jylu4YcZQzTQfaXEwKUb7NjQGwId8iaGS1loik-Ww
Instagram: https://www.instagram.com/mendyworch/